Renovation and Maintenance
We offer a full renovation and maintenance service using the latest German dust free sanding technology (Hummel) to restore your floors to there former beauty. Whether daily wear and tear has created a dull and worn look to your floor or whether you wish to rejuvenate the original wooden flooring in your home, we can help.
Services We Offer: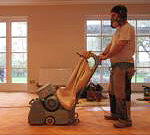 Sanding
The correct combination of sandpaper grits would be selected, dependent of the species of wood, to level off the flooring and remove scratches and marks, leaving a beautifully clean smooth finish to the wood.
Staining
Our high quality spirit based stains provide excellent grain definition and depth of colour & come in a variety of shades. They are designed to penetrate and seal the wood, while adding luxurious colour to suit your decor. A bespoke colour matching service is also available.
Lacquering
After the sanding preparation we can re-protect your flooring with a lacquer of your choice, using waterborne polyurethane lacquers in different finishes for low or high traffic areas. The finish used can last for many years, without any further treatment.
Oiling
After the sanding preparation, your floor can be re-protected using a hard wax oil 0% VOC which is 100% natural and environmentally friendly Made from natural vegetable oils.
Cleaning & Maintenance
For more information on caring for your wooden floor please see our care and maintenance recommendations here (link).
Colouring & Colour Matching
We can colour your floors to your ideal concept, examples can be seen in our Portfolio.
Repairs - Solid Wood Flooring
Boards are replaced with reclaimed wood to match the existing colour, the removal of concrete fire hearths are replaced with reclaimed boards and joists are replaced with treated timbers if rotten.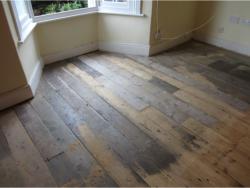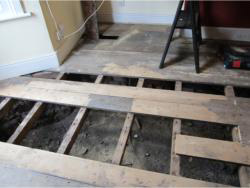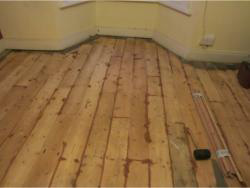 "
Thank you for your reliability and helpfulness. I particularly appreciated the time taken to talk things through and discuss options. It was also a relief to find someone so accommodating, so that I was relieved of some of the stress associated with difficult time constraints.
" Lorna
Repairs - Parquet Blocks
We can repair or extend your parquet block flooring, matching the wood, colour and finish using reclaimed blocks with no living trees felled and at a reasonable price. The reclaimed blocks are sourced from all over the UK, often from buildings scheduled for demolition. A lot of these wood blocks are species of wood that you are unlikely see again due to their rarity.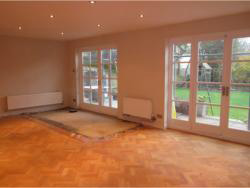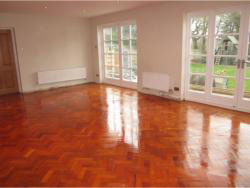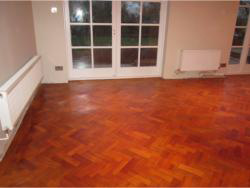 Skirting Boards
We can remove and replace, matching existing skirting boards or replace entirely with new skirting boards.
Stair Sanding
Existing stairs can be rebuilt, repaired as needed and then sanded, followed by a finish of your choice.
Gap Filling
Existing original floor boards, hidden under carpet coverings for years may have gaps between the planks. The best way to fill gaps in pine floor boards is to hammer and glue in reclaimed pine wedges and sand off.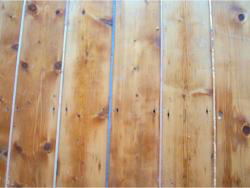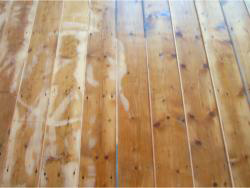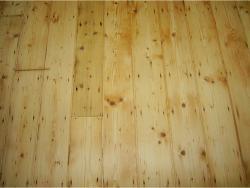 A cheaper, more cost effective way can be to fill the floor with the appropriate coloured mastic and sand off.